Op vrijdag 24 september is onze degustatieruimte uitzonderlijk gesloten wegens een privé-evenement.

Open producenten dag

Op 23 en 24 oktober stellen we onze deuren open en geven we het een unieke inkijk in ons productieproces. Volg een gratis rondleiding op het domein, bekijk onze machines van dichtbij en ontdek zelf hoe deze Boechoutse wijn gemaakt wordt. Uiteraard is er nadien ook tijd om zelf een glaasje te proeven!
Laat ons en je vrienden weten dat je erbij bent.
Benieuwd naar al onze aankomende events? Hier vind je de volledige kalender terug.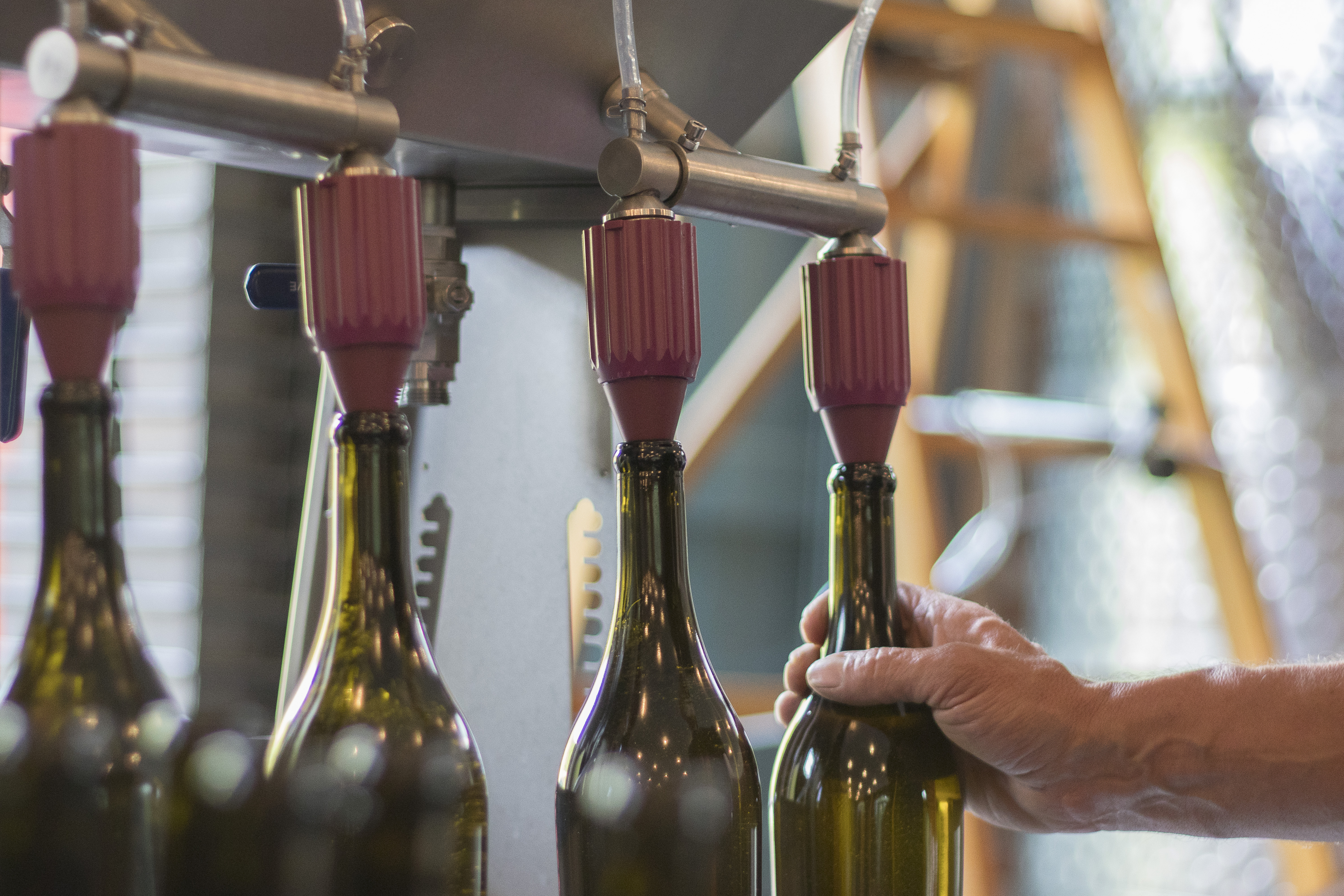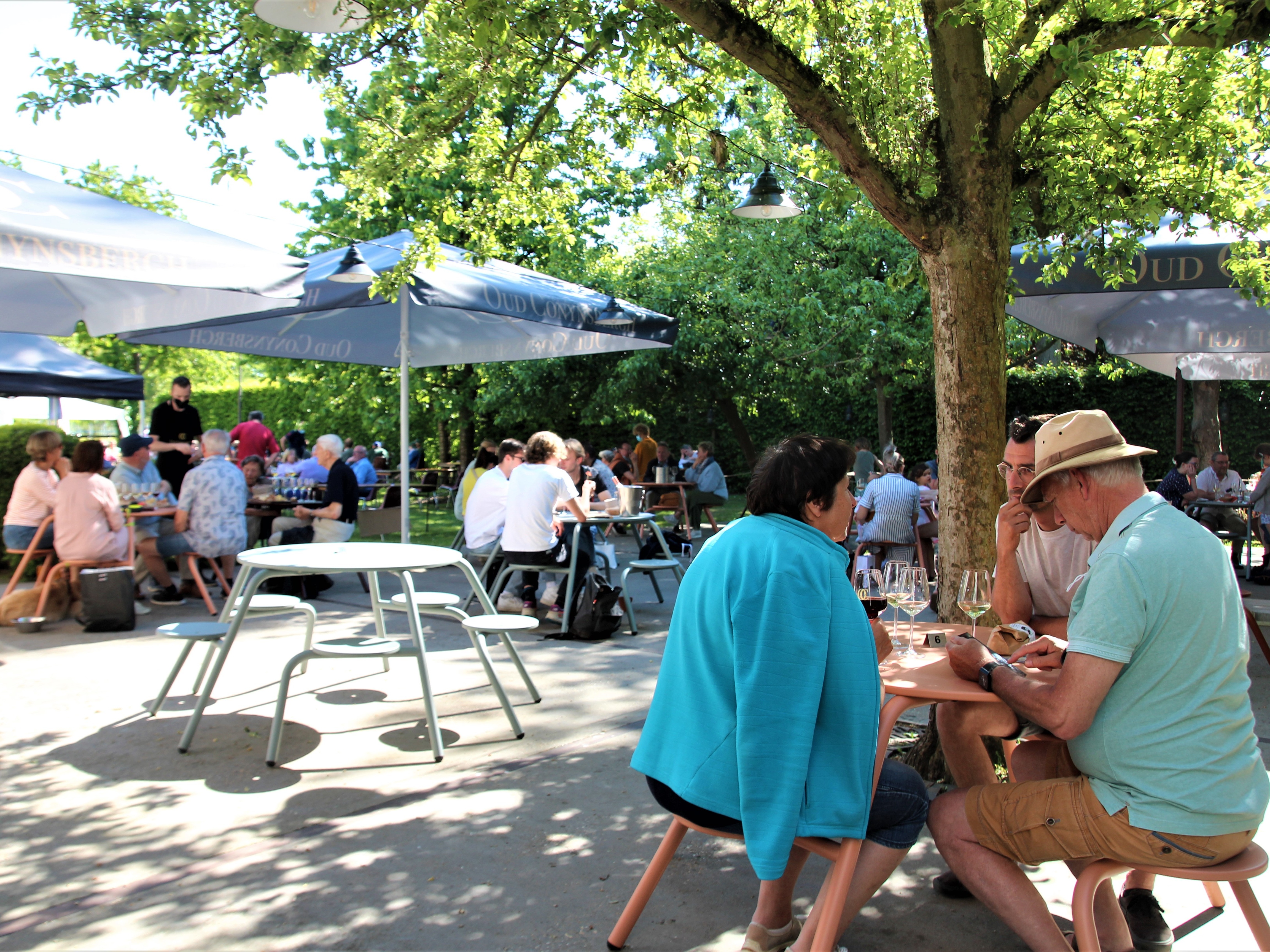 Savour our wines
The sunny terrace of our wine estate is reopened! Every
Friday, Saturday, Sunday
and on
public holidays
you are welcome to taste our wines.
Stop by and enjoy a glas of wine from 'Boechout' and some local tapas upon our lovely terrace, while overlooking the vineyard.
The wines we serve, can also be bought at our estate, to be enjoyed later on at home.
Book a tour
Take a peek behind the scenes of the estate and book a tour to visit the vineyard and our cellar. The tour takes about 1 up to 1,5 hours and is followed by a winetasting in our renewed tasting room.
Interesse? Stuur een mailtje naar info@oudconynsbergh.be dan spreken we snel een geschikt tijdstip af.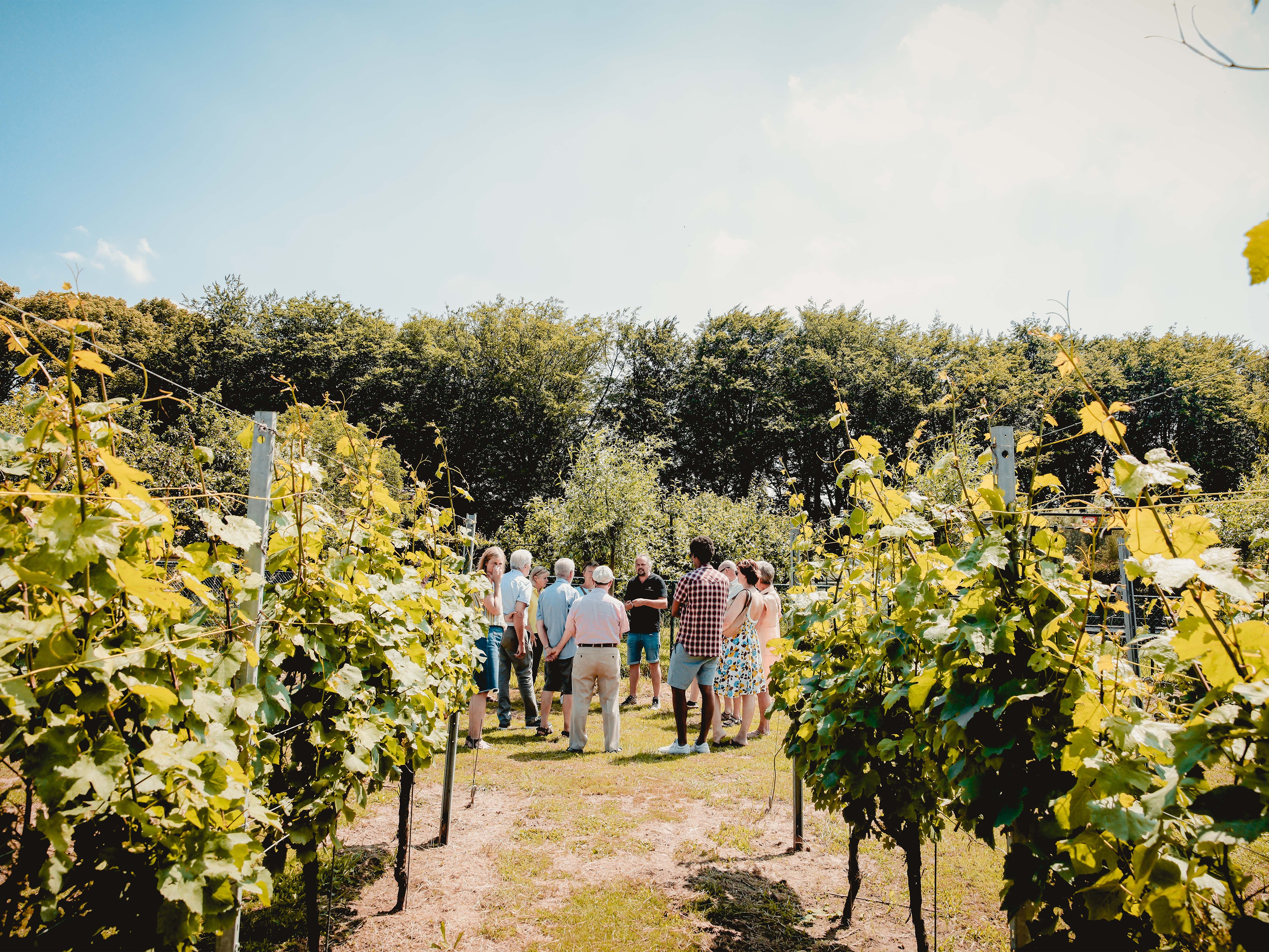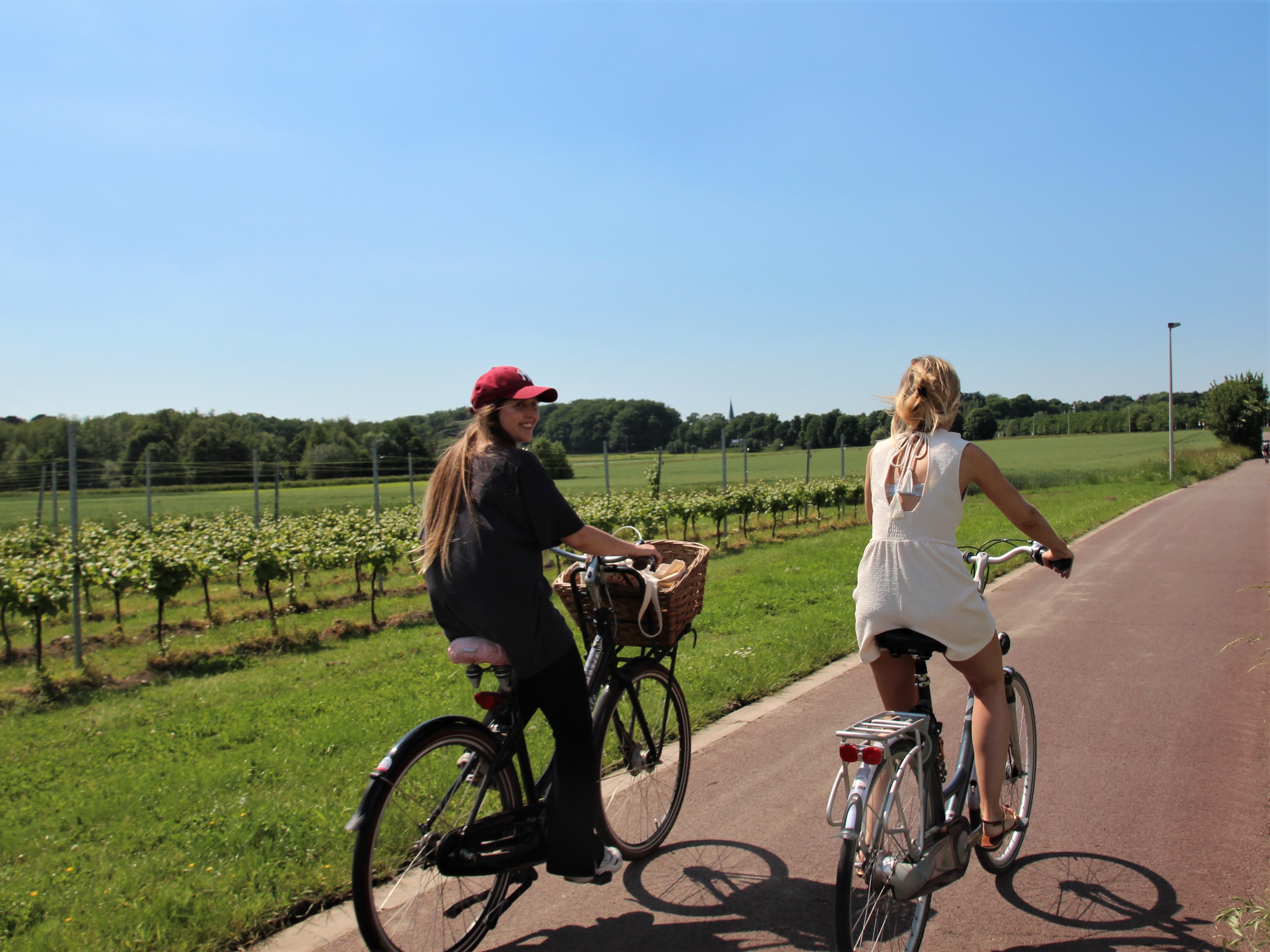 Discover our vineyards by bike
Bike along our 4 vineyards and discover where our grapes grow. Pick-up your map at the mill and hop upon your bike.
And after the ride? Time to enjoy a well deserved glass of wine from 'Boechout' on our sunny terrace.
Biodynamic viniculture
We manage the winery without the use of herbicides or insecticides and with a minimal environmental impact. This is the only way to enhance soil quality.
Extraordinary potential
In addition to the white Auxerrois wines, you can also enjoy a rosé (Gamay), a Chardonnay, a Cabernet and various red wines (Pinot Noir). In 2020, a sparkling wine was also added to the range.
Flemish local wine
The Flemish local wines are characterised by their great freshness. This can also be recognised in the wines from Oud Conynsbergh. They have a lovely natural acidity, a low alcohol content and aromas packed with finesse.