Our vineyard

The unique location of our 4 different vineyards, with their respective microclimates and different soils, gives our grapes the opportunity to mature optimally. This gives us the opportunity to produce real terroir wines.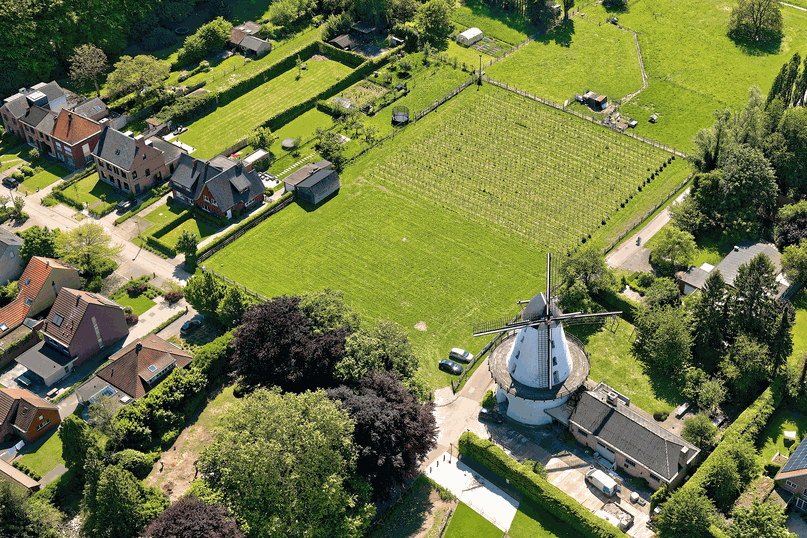 Hoevere Veld
The first vineyard was planted at the mill in 2014, covering an area of half a hectare. Not only the location, but also the soil samples predicted very good things from the very beginning. This vineyard is mainly used to experiment with different grapes and forms of pruning. On the basis of what is studied here, we can optimise the quality of the wine.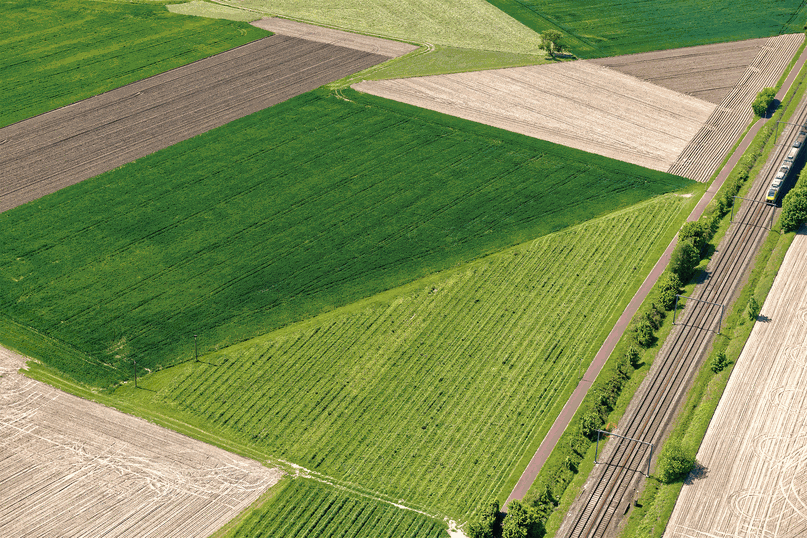 Melkkuip - Oostkapelleveld
This vineyard has an area of 1.3 hectares, of which 1 hectare was planted in 2016. The second planting took place in 2018. It is located at the Boshoek and the Melkkuipstraat in Boechout. On the outskirts of the village, this vineyard is beautifully situated and even enjoys a microclimate. The vineyard has a slight slope and the soil consists of a light loamy soil with a clayey base. This makes the soil extremely suitable for pinot noir.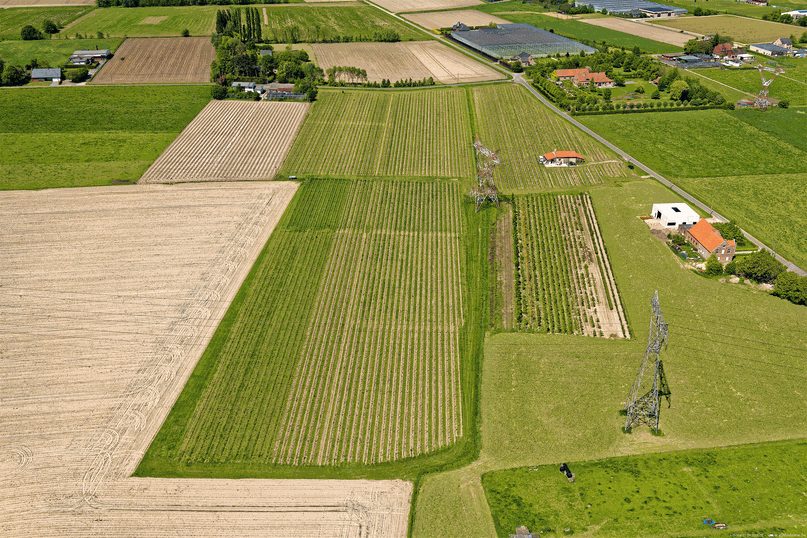 Mussenhoeve - Oostveldkant
At this 5-hectare vineyard, the surface water drops to minus 15 metres in summer. The more effort the grapevine has to make to reach the water, the better for the character of the wine. The soil consists of sandy loam and light loam. In this soil there is a limestone layer consisting of shells from the Tertiary period. This is very suitable for white wine, but also for rosé and sparkling wine. The planting was done in 2016 with chardonnay, auxerrois and gamay. In 2017 acolon, cabernet dorsa and dorio were added. In 2019, muscat and pinot blanc were added to this vineyard.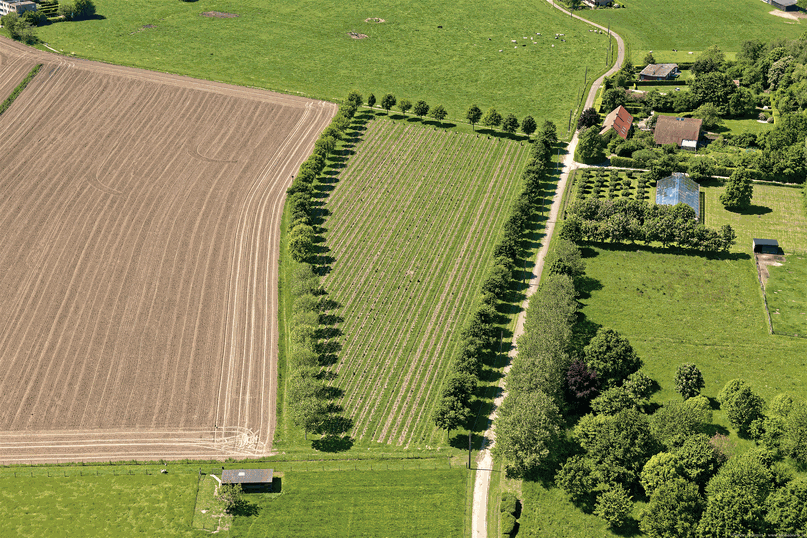 Kapellen veld
This vineyard of 2014 in Vremde is located at the intersection of the Millegemweg and the Eekstraat. This vineyard, with an area of 1,5 hectare, lies a bit lower than the other vineyards. The soil consists mainly of sandy loam. This is the perfect soil for the auxerrois grape. It was planted over the entire surface.
Walk or bike along our vineyards
We are proud to lead you along our 4 vineyards with these walking and cycling routes. Pick up the map at the mill in Boechout and discover it for yourself!

Download our bike tour: PDF | GPX
Download our walking tour (5K): PDF
Download our walking tour (15K): PDF | GPX