Our vineyard

The unique location of our 4 different vineyards, with their respective microclimates and different soils, gives our grapes the opportunity to mature optimally. This gives us the opportunity to produce real terroir wines.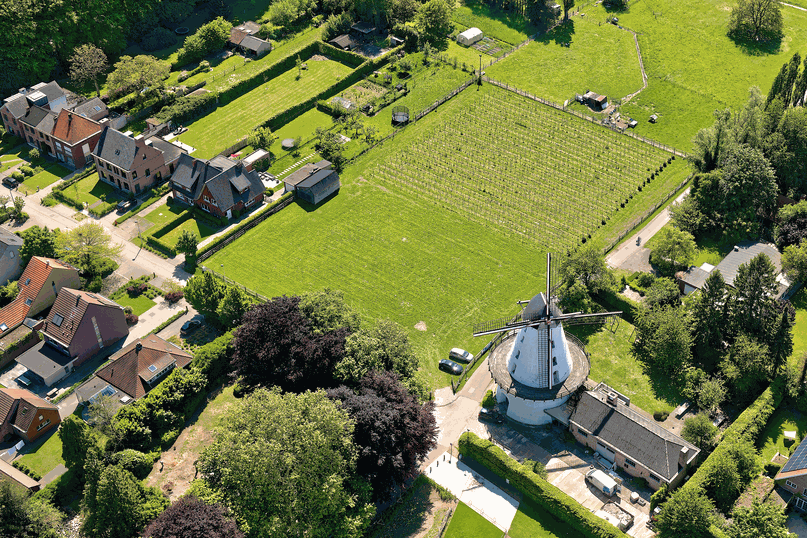 Hoevere Veld
The first vineyard was planted in 2014 by the mill, with a surface area of half a hectare. The location, along with the soil samples, gave us high hopes right from the start. We mainly experiment with different grapes and pruning techniques in this vineyard. The quality of the wine is optimised based on our research here.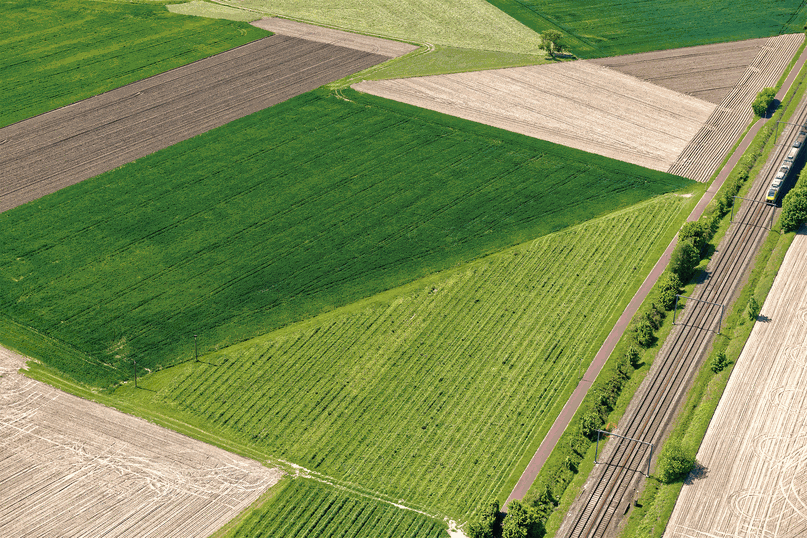 Melkkuip - Oostkapelleveld
This vineyard has a surface area of 1.3 hectare. 1 Hectare was planted in 2016 and the second planting took place 2018. It is situated near 'Boshoek' and Melkkuipstraat in Boechout. This vineyard is beautifully located at the edge of the village and it even enjoys a micro-climate. The vineyard is on a slight incline and the soil consists of light-loam earth with a clay-like sub-soil. This makes the soil eminently suited to the pinot noir.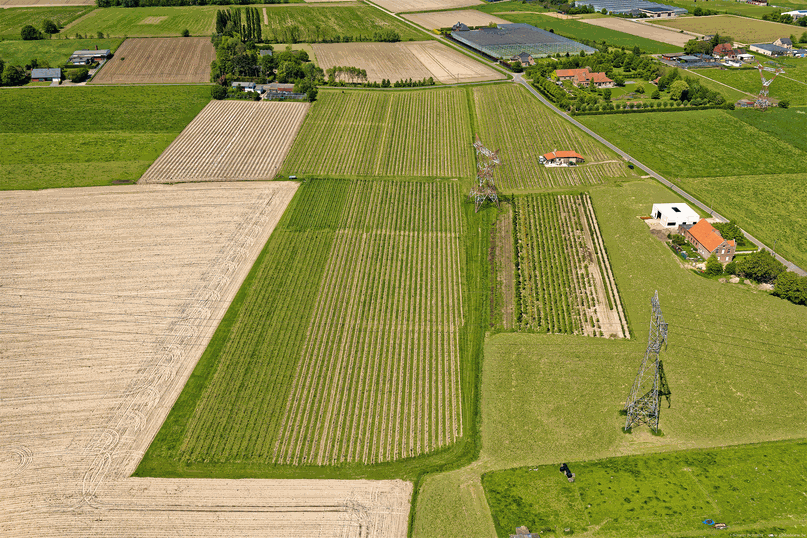 Mussenhoeve - Oostveldkant
The surface water drops to minus 15 metres at this 5-hectare vineyard in the summer. The less effort the grapevine needs to make in order to reach the water, the better it is for the character of the wine. The soil consists of sandy, loamy earth with some light-loam earth. There is a limestone layer in this soil which consists of shells from the Tertiary period. This is highly suitable for white wine, as well as for rosé and sparkling wine. The first plantation in 2016 consisted of chardonnay, auxerrois and gamay. In 2017, acolon, cabernet dorsa and dorio were added. In 2019 we've expanded the vineyard with pinot blanc and muscat.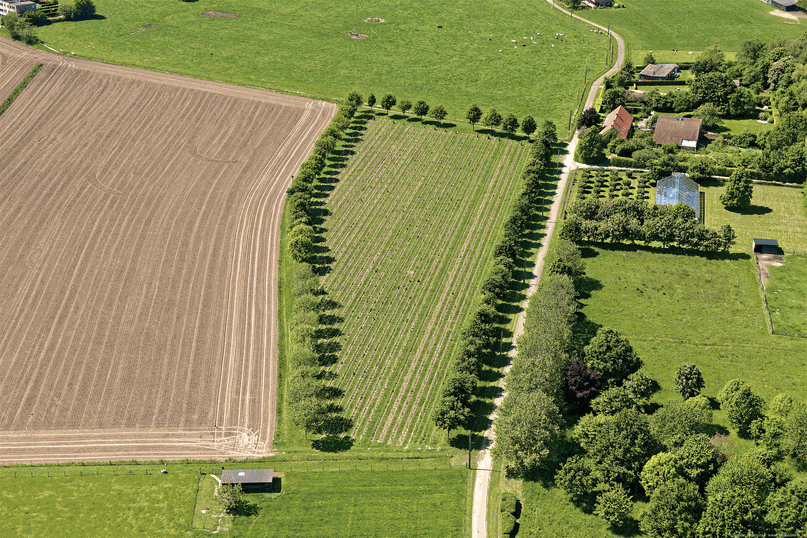 Kapellen veld
This vineyard in Vremde from 2014, lies at the intersection of Millegemweg and Eekstraat. This vineyard, with a surface area of 1.5 hectares, is located somewhat lower than the other vineyards. The soil mainly consists of sandy, loamy earth. This is the perfect soil for the auxerrois grape, which has been planted throughout the entire acreage.
Cycle along our vineyards